About Osman | Sterling LLC:

Osman | Sterling LLC is a joint venture between Osman Construction Corporation and Sterling Renaissance. From project inception to completion, Osman | Sterling, LLC has the reputation to successfully oversee all aspects of our general contracting and construction management projects and provide the highest-quality end result.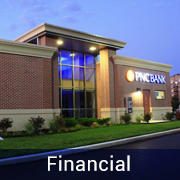 Since their inceptions, both Osman Construction Corporation (founded in 1946) and Sterling Renaissance (founded in 1976) have shared the same core values and commitment to quality. They have both grown to be industry leaders in general construction and construction management, however have specialized in different industries.
Friends for over 50 years, Tim Silvetti (co-owner of Osman Construction) and Bruce Sterling (co-owner of Sterling Renaissance) recently decided to diversify by combining their extensive knowledge and experience of the construction industry to unite and become stronger than ever as Osman | Sterling, LLC.
We believe without a solid reputation, you have no foundation. Our reputation in the industry has been built on measurable results of performance, quality craftsmanship and delivering every project on time and on budget.
Our entire team, from our experienced project managers and skillful administrative staff, to our knowledgeable and skilled superintendents and tradesmen offer a full spectrum of expertise enabling us to succeed in a broad variety of industries.
Our clients take comfort in knowing our quality and commitment remain steadfast, while our ingenuity, technology and innovative results make us a leader in this dynamic market.